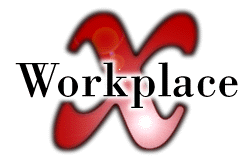 Description
xWorkplace (XWP) is undoubtedly the universal WPS enhancer no OS/2 - eCS system should miss. XWP add lots of useful features to many parts of your system, while being totally configurable, so that all features you don't like can be turned off.
XWorkplace is the successor to Ulrich Möller's popular XFolder WPS Enhancer utility.
Features
XWorkplace consists of a whole collection of WPS replacement classes, plus lots of other features, among which are:
Freely configurable context menus.
Extended sort functions: finally there are system-wide default sort options, plus more sort criteria (e.g. sort by extension).
Display of folder content in context menus.
Freely configurable folder status bars.
Full path in folder window title bar.
Freely configurable folder hotkeys (e.g. "F5" for "Refresh now", or "Ctrl+E" for "Sort by extension"): more than 30 items can be configured.
Freely configurable object hotkeys: assign a hotkey to any WPS object and have it opened quickly this way.
"Snap to grid" for all folders.
Auto-scroll folder Tree views to make appearing items visible.
Extended Shutdown / Restart WPS features: you can now abort shutdown, configure many things, skip hanging programs, and even automatically reboot to a certain partition, if you have BootManager installed.
Lots of new WPS settings objects to ease system configuration, including CONFIG.SYS settings and device driver setup.
New "WPS Class List" object for manipulating the WPS class list.
Default WPS icons can be freely replaced.
More system sounds for certain WPS events.
"Treesize" utility to find out how much disk space is consumed by a folder and its subfolders.
"Netscape DDE Interface" utility to have URLs being passed to the currently running Netscape instance instead of always starting a new one.
A trash can with full WPS "delete" support.
Lots of mouse and keyboard enhancements, such as sliding focus, sliding menus, screen corner objects, and global object hotkeys — all with full WPS integration.
PageMage, a "virtual desktops" utility.
The XCenter, a WarpCenter replacement.
Xview : Formerly known as XWP's Splitview folder window offers a tree-and-details view better suited to managing files on your drives.
Editions
Changes to XWP's build system now permit the creation of two versions: Full and Lite. Lite is very similar to eWP but without the eCS branding and logos. Unlike eWP, it includes XWP's Startup Folders, probably the most popular XWP feature missing in eWP. Be aware that the lite version does not contain XWP Setup or Media.
You can also review the xWorkplace Archived News page.
Binaries
Feedback and Support
If you find bugs, please create a ticket at ​xtracker. For the time being do not use the ticket system here included in trac but xtracker instead.
The support mailing list is at ​xworkplace users mailing list. To subscribe to the user support mailing list, send mail to ​Subscribe to xworkplace users mailing list. The subject and body can be empty. You will receive a response to which you must reply to complete the process.
For discussing developer questions, use this list: ​xworkplace developers mailing list. To subscribe to the developers mailing list, send mail to ​Subscribe to xworkplace developers mailing list. The subject and body can be empty. You will receive a response to which you must reply to complete the process.
These lists are ​EzMLM mailing lists. If you need help subscribing, see ​Netlabs Mailing Lists.
Like all ​Netlabs Mailing Lists, these lists are mirrored to ​Gmane. The users list is mirrored to ​xwp general, while the developers list is mirrored to ​xwp devel. (N.B.: Gmane's web interface shut down in July of 2016, though the news and mailing lists continue to function. See ​here for more information.)
Building xworkplace
Check out complete source tree

​

here.
Note: the current XWP source code is in the 'branches/branch-1-0' directory (as linked above). The contents of '/trunk' is obsolete and is not maintained.
Links
License
This is an open source project under the GNU GPL V2 license.
Credits
Ulrich Möller
Paul Ratcliffe
Rich Walsh
Steve Levine
David Azarewicz
Attachments
(1)
Download all attachments as: .zip